Acupuncture is covered by many insurance plans in Virginia
.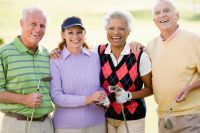 We can bill insurance where acupuncture is a covered benefit, and work with every patient to keep costs within their health-care budget. Please read below for details, contact us, or call us at 1-800-499-1438 for more information.
HMO, EPO and POS plans
typically require pre-authorization or referral by a physician. Please contact us or call us at (800)499-1438 for assistance with obtaining pre-authorization.
PPO plans:
generally do not require pre-authorization or prior diagnosis and referral by a physician. You may schedule a visit, or by calling us at 1-800-499-1438. We can submit claims on your behalf for PPO plans from the following insurers. Please note that not all PPO plans cover acupuncture, and that co-pays will likely be higher with out-of-network providers than with a provider in your PPO network.
Workers Compensation:
Acupuncture is covered under Virginia Workers Compensation. An initial course of acupuncture may be authorized if medically necessary. Please contact us or call 1-800-499-1438 if you need information or assistance regarding obtaining prior authorization from your Workers Compensation insurance adjustor and your primary treating physician.
Motor Vehicle Accident bodily injury and Med-pay policies. We can bill most policies directly where acupuncture treatment is covered. We can assist you with contacting your motor vehicle insurance policy holder for details of coverage and to meet any pre-authorization requirements.
Medicare. Medicare covers 12 sessions/year of acupuncture for chronic low back pain, with an additional 8 sessions approved upon demonstration of treatment efficacy and continued necessity. Physician prescription required. Please contact us or call us at 1-800-499-1438 to assist with coverage.
Flex Spending & Health Savings Accounts:
Flexible spending and health savings accounts may be used to pay for acupuncture and all other medical services as well as nutritional supplements (Chinese herbs) prescribed by this clinic. We will provide you with statements with medical diagnosis and treatment codes as may be required for tax records and reimbursements.
Unsure of your coverage?
To find out if your health insurance covers acupuncture, please contact your health insurer directly, or contact us or call 1-800-499-1438 for more assistance.
Payment Options:
For co-payments or self-payment (due at time of service), we accept cash, check, and credit/debit cards (Visa and MasterCard only), and payment via Venmo and Zelle.
We never ask for payment in advance of services rendered.
We provide acupuncture as medically necessary to relieve or resolve health problems--no enrollment in "treatment packages" is required.
We provide an estimate of the number of visits required to relieve and resolve your condition, and meet your health-care goals.
We work with every patient to keep treatment costs within their health-care budget.
For assistance with verifying insurance coverage, discuss payment options, and request an initial consultation or treatment: please contact us or call 1-800-499-1438.